PARKER NEW CNC Aluminium Profile Bending Machine
Model: LWJ-CNC-65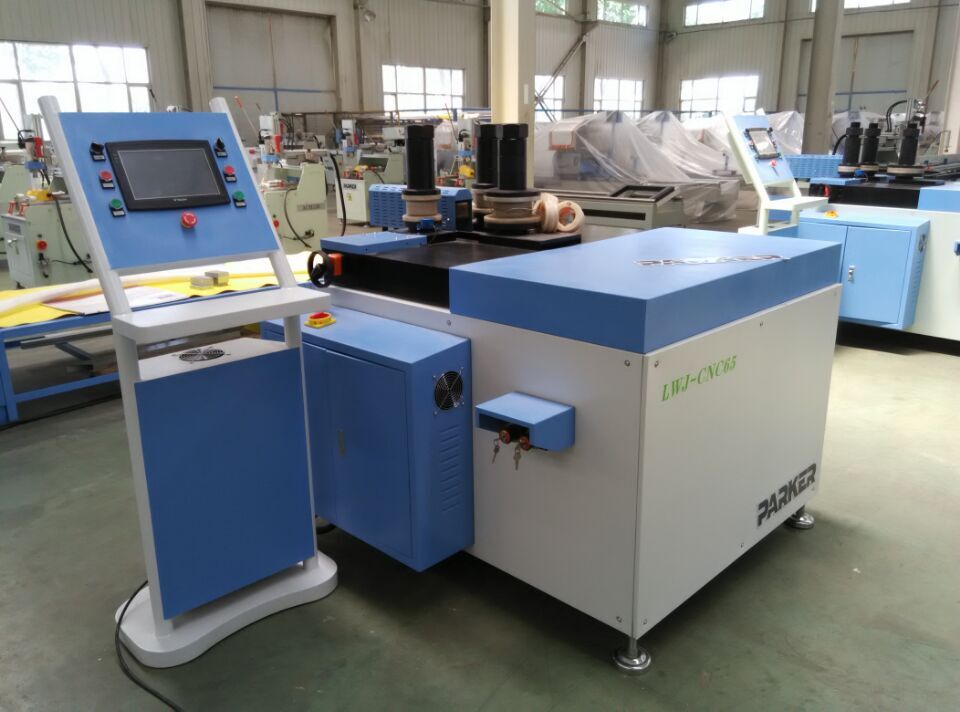 Features:
PARKER CNC Aluminium bending machine adopts imported hydraulic system, stable and efficient, mechanical structure without gap connection, widely used in aluminum doors and windows, automotive industry, high-speed rail, wind power generation, ships, large buildings, bridges, machinery and other non-standard metal profiles bending.
l In the special-shaped arc processing, multi-radius bending can be formed at one time (multi-curvature), which can effectively improve the processing efficiency and save labor.
l For normal arc can be processed at one time. It can also be multiple bent according to the real situation, effectively ensuring the arc appearance and the practicability of the equipment.
l With imported hydraulic system, the positioning accuracy of the working shaft is less than 0.01 mm under 20 tons pressure.
l Accurate radius (R) control and easy to complete the continuous processing of multi-arc and complex graphics.
l Grating ruler: Double-drive grating ruler with anti-interference module ensure good repeatability of arc bending.
l X-axis rotation is controlled by direct-connected motor: high positioning accuracy, constant torque, not change frequently due to the speed.
l CNC control system can completely solve the smoothness and symmetry in different curvature transition.
l Humanized control system, flexible, easy to understand, less requirements for workers.
l Exquisite die design technology, perfectly solve problem like wrinkle, scratch, distortion ect. to achieve high-quality finished product.
l Unique core algorithm, rich rolling settings, easy operation and practical.
l Automatic calculation, reduce your material waste.
l Main machine parts use Mitsubishi, Schneider world's famous brand.
Get the latest price? We'll respond as soon as possible(within 12 hours)