Aluminum Four Head Crimping Machine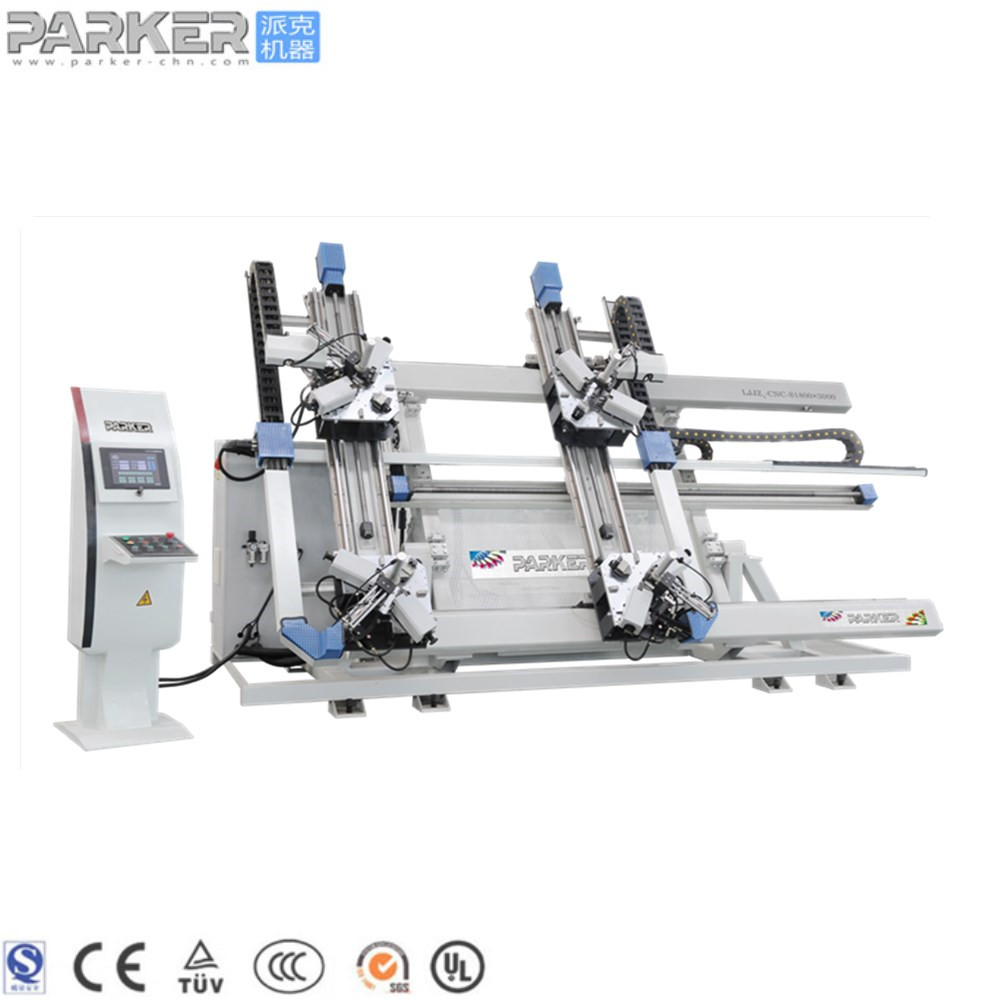 1. CNC system for automatic and accurate location.
2. Four corner crimping at one time, maximizing working efficiency.
3. It can process the frame or sash with the minimum dimension of 550*550mm, or 500*500 mm by manual adjustment.
4. Various profiles in a wide range can be processed by the adjustable cutters of 3mm 5mm and 8 mm.
5. Plunger type large-scale hydraulic station, Two-stage hydraulic power supply—feeding action under low pressure and crimping under high pressure, thus largely optimizing the crimping quality.
6. The electrical cabinet separately placed meanwhile well connected by the circular connector, easy to monitor the working state, and convenient to link or disconnect with the working parts,safe and stable.
7. Servo control system, screw guide in transmission and flat square guide rail adopted, guaranteeing the smooth movement and then the horizontal moving precision of the heads.
8. Clamping device can be adjusted back and forth, convenient to operate.
9. Cutters adjustable to suit different profiles.
10. The lifting inner location, easy to take the finished frame.
11.

The supporting rack welded by 8mm steel pipe ensures high processing accuracy and long service life.
Change the inner position device into adjustable and lift type
Get the latest price? We'll respond as soon as possible(within 12 hours)